If you have a Mercedes-Benz model equipped with the Bluetooth Phone, but can't find Bluetooth Audio – read this! "BT Audio" is designed for the streaming of audio from your phone, or any device compatible with a Bluetooth technology. A lot of people contacted me with the same problem, so I decided to write an article with the solution to this problem, which will require to enter the Mercedes "Engineering mode".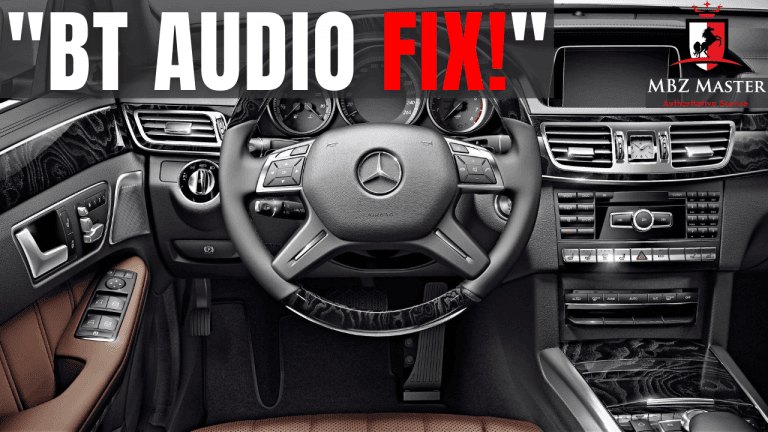 First, you have to make sure that Bluetooth is active in your car. On your screen, go to SYSTEM and then to SYSTEM SETTINGS, then make sure that ACTIVATE BLUETOOTH box is selected. Same as in photo below:
Then go to AUDIO on the screen and select it. One of the menus in the AUDIO has to be "Bluetooth Audio", but if you don't see this menu on the screen (like on the photo below), then you need to enter the system Engineering Mode.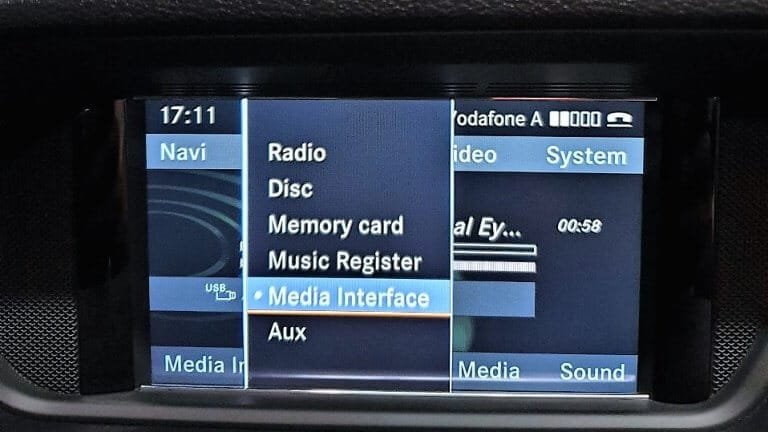 In order to enter the system Engineering Mode, you have to press and hold 3 buttons for about 5-6 seconds until you see the Engineering Mode menu pops up on the screen. The 3 buttons to press together are: RED PHONE PICKUP button + "1" button + "#" button. The buttons are highlighted on the photo below: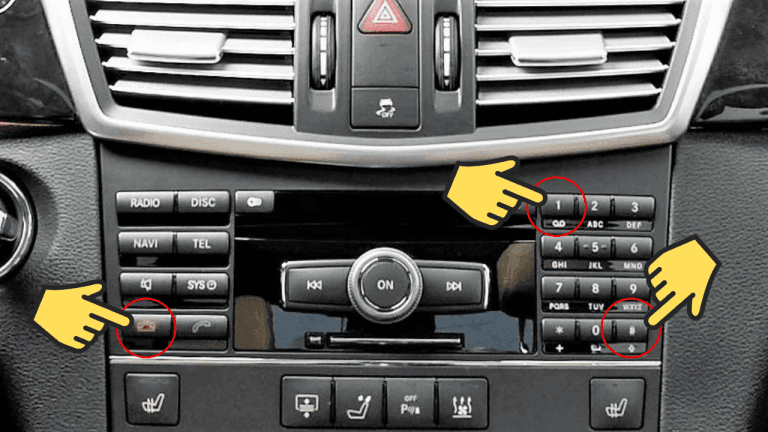 Once you enter the engineering mode on the screen, scroll down to "HU Parameter" and enter. There you'll see 2 selections: "BT Audio" and "Bluetooth" as you can see in the photo below. Make sure to turn both of them ON.
IMPORTANT: If both selections are turned on already, make sure to turn them off completely… and then turn them on again. Now you can exit from there, and at this point you should have BT Audio selection appeared under AUDIO menu. However,
If all these steps didn't help and you're still missing the Bluetooth Audio, here at MBZMaster.com, we recommend to reset the whole system entirely. Go to SYSTEM SETTINGS and scroll down to RESET, as you can see in the photo below. NOTE: If you do a total reset, you'll lose all your presets and memory for the radio, navigation, phone etc., so everything will need to be setup again from scratch.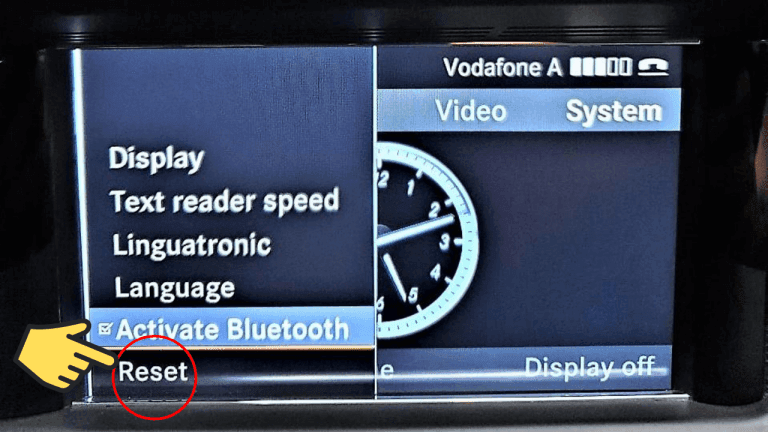 Thanks to Nart Roustom for providing some of the images.