The brand new generation of Mercedes-Benz GLA Class is completely redesigned and it looks and feels much better than its predecessor. 2021 model is almost 4″ inches higher, which gives you much easier time to get in and out of this compact SUV. In addition to the improved headroom, the rear seat legroom is finally increased to the size, where you can actually sit down and breathe…
Although the car is higher, it's actually 0.6″ of an inch shorter than 2020 model. So the design is drastically different as far as layout. It's nice to know that Active Brake Assist is Standard on the new 2021 model, which is one of the most important feature to have on the modern cars. If you miss an obstacle in front of you, or even worse – fall asleep, Active Brake Assist can hit brakes by itself and avoid an imminent accident all together!
Another Standard feature on 2021 GLA is an MBUX Infotainment system. And that's huge! This system is State of The Art, and I'm planning the separate video just about that. Besides, the whole interior is brand new on the par with much more expensive models. This newest Mercedes model is offering a lot!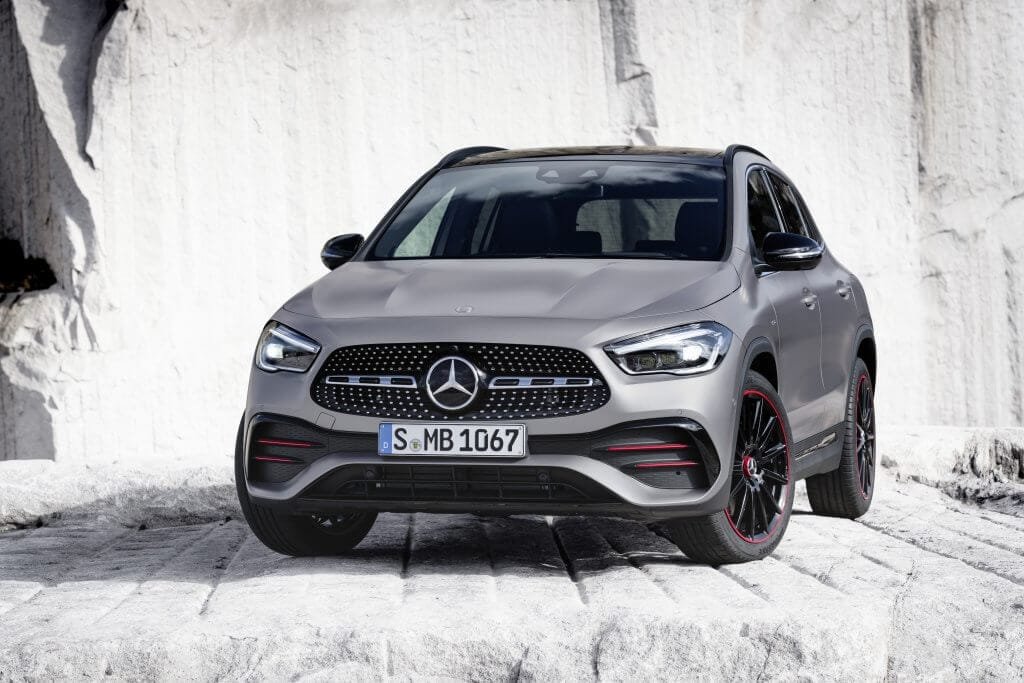 Driver Assistance Package is now equipped with a plethora of additional features, not found in the former models. Revamped 2 liter, 4 cylinder engine has increased its power output to 221 Horsepower and maximum Torque of 258 lb per foot. Underpowered 2020 GLA desperately needed this power boost!
On top of everything, the coefficient drag of the wind resistance has dropped to very low 0.28 Cd. This will definitely improve the handling of this Front Wheel Drive SUV. Or if you get 4 Wheel Drive 4Matic model, then you will get Off Road Engineering Package – as Standard equipment! I gotta say, this 2021 GLA Class models have serious STANDARD equipment!
You may ask: "What's the difference between Mercedes GLA and GLB?" And that may be a good question. My answer is: GLA is a SPORTY version of GLB. Simple is that!
Watch the video above for a complete walkaround and test drive of 2021 GLA. 2021 Mercedes-Benz GLA-Class is coming to United States in the summer of 2020. Please leave comments if you have any questions.
---
LINKS:
Assasins by Audionautix is licensed under a Creative Commons Attribution license (https://creativecommons.org/licenses/…)
Artist: http://audionautix.com/
We used some footage under an "editorial purpose permission" from Daimler Global Media.