Up until now most Mercedes models, equipped with the Voice Control feature, allowed you to operate some features of the COMAND Multimedia system simply by voice. Voice control reduces the distraction while driving a car. But something was really missing! Well, 2019 enhancement will fix that!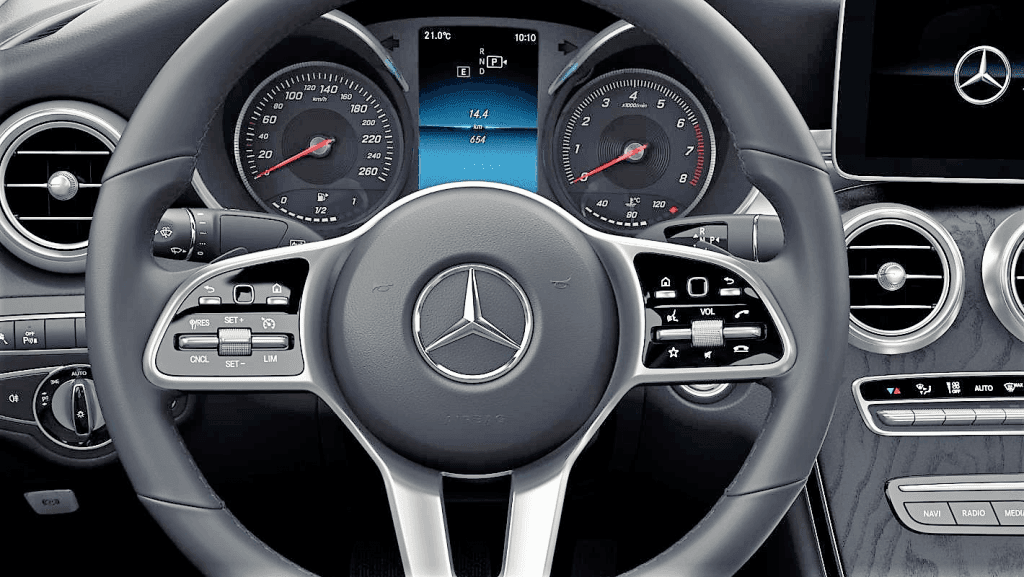 The last thing you want to be dealing with while driving – is trying to locate the right button inside your dark car's interior, while going 85 miles per hour on the freeway. Since it's very difficult to find it blindly, you will need to take your eyes off the road. And that kind of distraction can lead to an accident or sometimes even to a loss of  the vehicle's control.
Voice control is an excellent safety feature to keep your hands on the steering wheel and your eyes on the road, while simply giving the voice commands to your car's multimedia system to change that stuff for you. For example you can say: "Navigation" and "Enter Destination" or "Call Name", "Station Number" etc. and you don't need to be looking for the buttons to press. How great is that! The system is switched off via the back button on the steering wheel or by pressing the same Voice Control button. By the way, you can see some of my tutorial videos here: 10 Mercedes Hidden Features! and here: 8 More Mercedes Features!
But a lot of you have been asking: "Why not extend the functionality of the Voice control beyond just controlling the Multimedia COMAND system?". Finally some 2019 Mercedes-Benz models will be getting the newest Enhanced Voice Control feature. It also worth noting that this Enhanced Voice Control is not a standard feature (except some models), but optional, so check your configuration.
In the new 2019 lineup, equipped with that, you can just say in the plain human language (instead of some ambiguous computer command): "Show me the climate control settings menu" and then in simple English: "Set climate control to 68 degrees". And the beauty of everything – you don't even need to say "Please"… which is a big plus!
If you're feeling blue, you can just say: "Change ambient light to blue". If you feel cold just say: "Turn seat heating on" and while you're at that, just add: "Start massage baby!" By the way "Baby" is NOT a part of that voice command! And then massage will start massaging your back,… providing that you paid for that option when you bought it.
So at this point, after you have your interior ambient light turned blue, your seats are warming and the massage is going over your spine, now you have to deal with a whole new problem:  "How are you not going to fall asleep, while driving??" The answer is the Driver Assistance Package! But that will be another topic that I will discuss in details, in my upcoming article.
You can read here about 3 types of Navigation for 2019 C-Class.